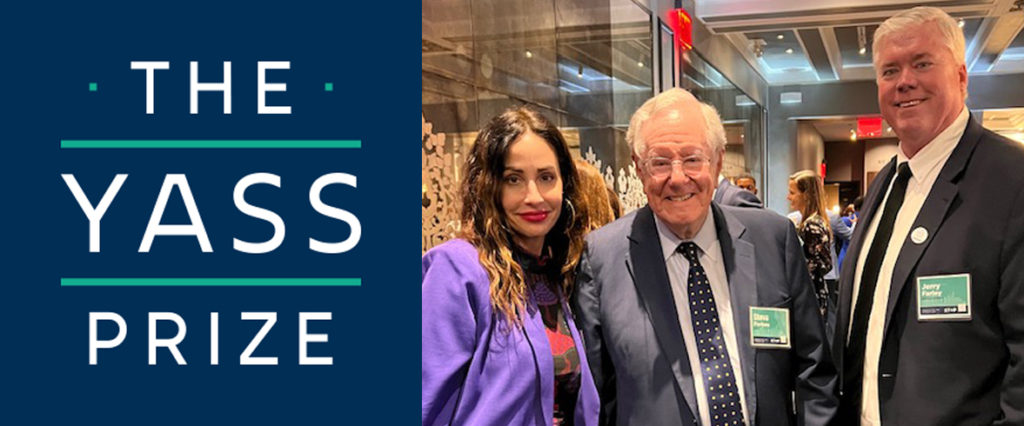 Oakmont Education Named a Semifinalist for the YASS Prize! $1 Million Prize to Transform Education
We have made it to the next round! We are absolutely thrilled to announce that Oakmont Education is a Yass Prize Semifinalist!
Learn more about the YASS foundation here!
Cris Gulacy-Worrel, our VP of Advocacy and Development, and Dr. Jerry Farley, our VP of Career Technical Education attended the YASS Prize STOP Award Semifinalists announcement event at Forbes on Fifth on October 13th, 2022 in New York City. Oakmont Education has joined 32 other Semifinalists in this next round and will join them in Miami for the next round!
Meet all 32 Semifinalists here!
The Yass Prize for Sustainable, Transformational, Outstanding and Permissionless Education (STOP) is a $1 Million prize to transform education. This award highlights education providers that strive to offer education that is Sustainable, Transformational, Outstanding, and Permissionless (STOP). Not only will there be a $1 million Yass Prize, but the STOP Awards initiative will also distribute over $10 million to honor the remaining education innovators, providers, and entrepreneurs through the course of the competition, and Oakmont Education is excited to be amongst such incredible education innovators! Each semifinalist will receive $200,000 for their incredible education innovation.
We want to thank The Center for Education Reform and Forbes for their support of the YASS and STOP Awards. It is because of the support of organizations like theirs that we are able to have these remarkable opportunities.
Please follow @YassPrize to learn more and to follow along on this exciting journey!